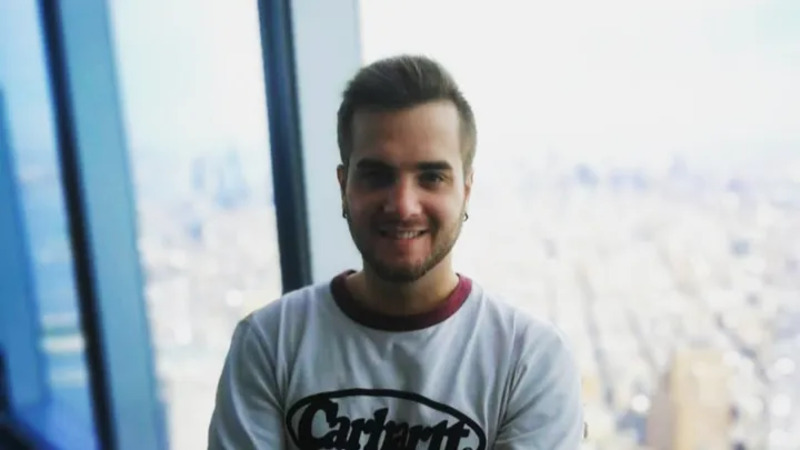 Tomás Castillo, Senior Affiliate Manager at Performante
This year is bringing a lot of changes to how companies are operating, which products are becoming popular, and to the ways, we are communicating with each other, even at work. How to organize your own routine to work effectively, and how to network in the digital world? Read our conversation with Tomás Castillo, Senior Affiliate Manager, who talks about the most prominent trends and shares his own tips on working remotely.
Last months changed a lot, also in the advertising industry. What are the most prominent trends that you've observed?
Yes, passed months changed a lot in all the possible fields, especially in the advertising industry. Fortunately, performance marketing has not been affected that much. Due to quarantine and lockdown, people stayed at home and spent a lot of time online — working, buying, watching, playing games, and chatting. And all these activities increased (and are still increasing) the traffic on online advertisements.
According to you, how the performance and affiliate marketing industry was affected by the pandemic?
As I have already mentioned, the traffic increased during the quarantine.
People have transferred many activities from real life to the virtual one, so it has given us more touchpoints, and so — business opportunities. As for the changes on the professional level, luckily being an affiliate manager is something that can be done remotely. Previously I've been working from Spain, now I'm finally here, in Poland… still working remotely:) But thanks to the digital tools I can be in touch with the team and do my job the best I can. Working from home also gives me time to master my skills and deepen my knowledge in my area.
Times like this, filled with obstacles, often offer many chances for development, adjusting the old ways of operating. Can you relate to it in any way? Or maybe everything simply works how it used to?
The whole pandemic situation has forced employers to become more agile in terms of organizing the scope of work. The more integrated team is, the quicker the process is. Here, in Performante, we were able to adjust quickly to new conditions and proceed with our work smoothly.
Is there any particular type of services or products that sky-rocketed in the last months? If yes, why do you think that happened?
The most popular, which is pretty understandable, have become all the forms of online entertainment. People are still looking for ways to spend their time indoor in respect of social distancing. Also, the fact that all the fitness clubs were closed down during hard lockdown, people have been seeking the substitute for the gym online, which explains the boost of popularity of training apps and tools.
Recent months were also a time of change for yourself. You've joined Performante during the lockdown. What was your experience of becoming a part of a new team in terms like this?
Yeah, the onboarding process is not the same and the first steps might be a little harder, but first of all, I'm used to working remotely, and secondly, the outstanding Performante team helped me get through it in a really nice atmosphere. Actually, I was amazed by the positive energy and good vibes and during my first call with all the employees. I immediately felt a part of the group. It's really a good way to start your new job.
You are a Senior Affiliate Manager, so how does your work look like on a daily basis? And most importantly how do you network nowadays without any conferences and events?
Ok, my day usually looks like this: I check stats, reaching all my clients to see how things are going and how we could help them increase the numbers. I also respond to the questions and requests, if needed. When there's a free moment, I take this time to reach new clients.
In our field, networking is one of the most important things, so now, without events, the best way is to contact people and try to stay updated through social media, especially Linkedin.
Our team is a really multicultural bunch, working from different places. What are your thoughts on that? What are any perks in working in such a diverse environment?
I love it! As traveling is my big passion, and everything that comes with it — learning about different cultures and meeting different people around the world — having it on a daily basis is more than nice.
Also, it gives me a great opportunity to learn from others, seeing different perspectives and points of view. This is a truly priceless experience.
Last, but not least — what are your hopes and dreams for the upcoming months?
My primary goal is to focus on my job and help the company to grow.
But private-wisely, I am very excited about living here, in Warsaw. It's such a complex, vibrant city with a unique history and its own energy. I'd also love to discover Poland in all its cultural and… culinary glory:)